Growing manufacturing company selects info:HR to manage their employee information
Vancouver BC, March 28, 2016 – Recent winner of the prestigious Gold Standard Award for Canada's Best  Managed Companies, Superior Glove Works Ltd. has selected and been using info:HR to centralize and manage their employee data.
Superior Glove, located in Acton ON, is one of North America's leading manufacturers and suppliers of work gloves.  A respected source for thousands of customers, Superior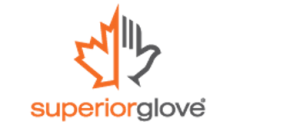 Glove has been in the business since 1910.  With four manufacturing facilities, they are able to serve their customers globally.  A family-run business, Superior Glove is known for product innovation, quality, and having an employee culture that fosters a high degree of passion for their work.
Prior to the decision to use info:HR, Superior Glove was using spreadsheets, paper and the payroll system to manage employee data.  As Superior Glove's business was growing and expanding, it was clear that managing employee information through existing methods was no longer sustainable.  Access to data was limited, reporting was difficult, and tracking of entitlements was non-existent.  An online HRIS was required to streamline and automate the standard HR processes Superior Glove was dealing with on a day-to-day basis.
Kim Richard, HR Manager, took action and the search was on for the HRIS that best met their needs.  Kim has extensive experience in the HR field and was aware of many different HRIS solutions.  For Superior Glove Kim said, "I was looking for a Canadian company that was relatively close to our organization.  The product we chose must be versatile and easy to use.  After evaluating different solutions, I found that HRSS fit all of our criteria.  When info:HR was demonstrated to me, I realized that it offered so much more 'out of the box' than most others I had looked at."

Following implementation and info:HR training Kim commented, "Now that the system is in place we are using it to store and report on so many pieces of data that previously took days to complete.  Without info:HR, I am not sure how we could have maintained our high standards of service during our expansion."  Kim went on to say, "We, like most organizations, have unique requirements for managing our employees' information and providing the necessary reports in a format that HR and our management require.  info:HR is a very effective HR platform for facilitating this."

An HRIS is only as good as the vendor support team behind it.  Kim added that "the team at HRSS has always been available to us to make recommendations as to how to best manage the data based on our requirements. Support staff members have been quick to respond and answer any questions we have had."
HRSS President Andy Staniewski noted, "We are thrilled to be able to name such a wonderful Canadian success story as one of our clients.  For Superior Glove to be named one of Canada's Best Managed Companies and to select us as one of their partners is truly an honour.  We look forward to serving and growing with Superior Glove Works for many years to come."
Superior Glove Works Ltd. is a clear leader in the industrial work glove industry. Vertical integration, a sound business approach and a dedication to research and innovation has led the company to be one of the largest work glove manufacturers—with customers in Canada, the USA and Europe. Specializing in cut-resistant gloves, Superior offers an astounding 3,500 styles of work gloves to the safety glove market. Providing "engineered hand protection for every industry" is more than just a slogan — it's the impetus for growth and the foundation on which Superior Glove was built.
For more information visit: www.superiorglove.com.
HR Systems Strategies Inc. (HRSS) develops, implements, and maintains info:HR, a robust, general-purpose Human Resources Information System (HRIS).  info:HR provides clients at over 250 organizations worldwide with user-friendly, robust and adaptable software solutions for today's human capital resource management challenges.
The core info:HR HRIS software system integrates with web modules to provide employee / manager self serve and online time-sheet entry capabilities.  The software also interfaces with other operational systems such as payroll and time and attendance.  info:HR is an easy-to-use, cost-effective and adaptable HRIS software solution for today's human capital resource management challenges.  HRIS customers range from under 50 to over 10,000 employees in single and multiple locations across North America and around the world.
HRSS helps Human Resources departments improve their HR operations and keep their total operating costs down. Small/medium-sized businesses, not for profits, governments, healthcare organizations and others throughout Canada are reducing the cost and effort of HR administration by using info:HR.
For more information, please contact Bill Kennedy at 416-599-4747.