Kenora selects info:HR and a suite of add-on modules including Employee Self Service, Online Timesheets and Applicant Tracking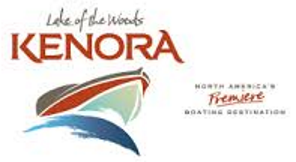 Toronto ON, December 12, 2017 – The City of Kenora is a charming city located in north-western Ontario near the Manitoba border.  Known as the "Premier Boating Destination of North America," Kenora is a vibrant city situated on the north shore of beautiful Lake of the Woods.  Forestry, tourism, and mining are the three largest sectors of the economy.  Kenora has approximately 250 employees, which climbs to over 400 in the seasonal months.
Like many organizations, Kenora had been tracking employee information using manual and outdated methods, in their case paper files and Lotus 1-2-3.  Sharen McDowell, HR Strategist, knew there had to be a  better way.  Sharon described her challenges, "Everything was manual, with no reporting capability.  Finding employee information was very time-consuming, making it very frustrating for supervisors.  HR was spending a lot of time responding to requests for information, time that could be better spent elsewhere."

Sharen took leadership of the project to implement an online HRIS system.  She conducted a survey and contacted other Municipalities and Cities to determine what they were doing.  That, combined with meeting representatives from HR Systems Strategies at the OMHRA (Ontario Municipal Human Resources Association) annual meeting led her on a path to a comprehensive and thorough evaluation of the fit between info:HR's capabilities and the requirements Kenora's HR department had.

Sharen summarized her key criteria for an HRIS: "Ease of use was critical.  I wanted to feel comfortable the vendor had a solid track record working with other municipalities our size.  Solid Integration with our Great Plains Payroll was important.  Of course the system needed to have the functionality we required.  And finally it had to be reasonably priced and fit our budget."
So far the implementation is going smoothly and the results have been positive.  Sharen commented, "The feedback from employees has been very positive.  I'm very happy with the support and responsiveness of the HRSS team that is working with us.  I am looking forward to realizing the benefits we anticipate, i.e. employees and supervisors being able to see their own information, efficiencies in payroll and our time-off request process, reporting and centralization of data."
Andy Staniewski, President of HR Systems Strategies, was enthusiastic in saying, "We are thrilled to welcome The City of Kenora to our growing Municipality client base.  The staff at Kenora has been wonderful to work with and we look forward to continuing to support them through their implementation and for many years to come."
The City of Kenora, originally named Rat Portage, is situated on the Lake of the Woods in north-western Ontario close to the Manitoba boundary and about 200 km (124 mi) east of Winnipeg.  The town of Rat Portage was amalgamated with the towns of Keewatin and Norman in 1905 to form the present-day City of Kenora. In 2001 the towns of Kenora and Keewatin as well as the unincorporated communities of Norman and Jaffray-Mellick amalgamated under the Municipal Act, 2001.
HR Systems Strategies Inc. (HRSS) develops, implements, and maintains info:HR, a robust, general-purpose Human Resources Information System (HRIS).  info:HR provides clients at over 250 organizations worldwide with user-friendly, robust and adaptable software solutions for today's human capital resource management challenges.
The core info:HR HRIS software system integrates with web modules to provide employee / manager self serve and online time-sheet entry capabilities.  The software also interfaces with other operational systems such as payroll and time and attendance.  info:HR is an easy-to-use, cost-effective and adaptable HRIS software solution for today's human capital resource management challenges.  HRSS clients range from under 50 to over 10,000 employees in single and multiple locations across North America and around the world.
HRSS helps Human Resources organizations improve their HR operations and keep their total operating costs down. Small/medium businesses, not for profits, governments, healthcare organizations and others throughout Canada are reducing the cost and effort of HR administration by using info:HR.
For more information, please contact Bill Kennedy at 416-599-4747.