Oshawa Public Libraries selects info:HR and Employee Self Service to manage employee information and entitlement tracking.
Vancouver BC, October 31, 2014 – Oshawa Public Libraries is an innovative, forward-thinking group of four branches serving a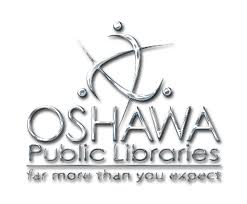 population of over 150,000 residents. The administrative office supports 140 employees with various employment statuses. Challenges exist with timely and accurate record keeping and reporting.
The Director of Support Services, Wayne Johnson, knew they had to do something. "HR Systems Strategies with info:HR provided us with a cost-effective solution where the system could be molded to fit our requirements and HR reporting needs."

Prior to implementing info:HR, Oshawa Public Libraries was using spreadsheets and paper files to manage their employee information. "The Library required a more timely and accurate way to report information," Wayne said. "In this day and age we need a system that allows us to have the information at our fingertips."

"We are thrilled to add Oshawa Public Libraries to the growing community of HRSS clients," stated Andy Staniewski, President of HR Systems Strategies Inc.   "We are a great fit for an organization that is enthusiastic to implement automation within their HR processes.  And as a library supporting multiple locations and a large population, we will always be there to support their needs."

Oshawa Public Libraries This year marks 150 years of service to the City of Oshawa by the Oshawa Public Libraries. The Library provides a number of services from electronic borrowing to children's programs to the City through four branches.  Every year, almost 700,000 visits occur at their branches across the City and over two million items are borrowed.
HR Systems Strategies Inc. (HRSS) develops, implements, and maintains info:HR, a robust, general-purpose Human Resources Information System (HRIS).  info:HR provides clients at over 250 organizations worldwide with user-friendly, robust and adaptable software solutions for today's human capital resource management challenges.
The core info:HR HRIS software system integrates with web modules to provide employee / manager self serve and online time-sheet entry capabilities.  The software also interfaces with other operational systems such as payroll and time and attendance.  info:HR is an easy-to-use, cost-effective and adaptable HRIS software solution for today's human capital resource management challenges.  HRIS customers range from under 50 to over 10,000 employees in single and multiple locations across North America and around the world.
HRSS helps Human Resources organizations improve their HR operations and keep their total operating costs down. Small/medium businesses, not for profits, governments, healthcare organizations and others throughout Canada are reducing the cost and effort of HR administration by using info:HR.
For more information, please contact Bill Kennedy at 416-599-4747.