Town of St. Marys
November 19, 2016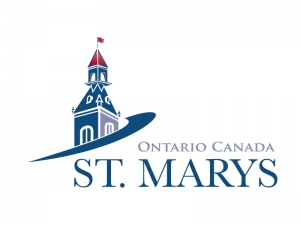 At HRSS we have always that said our best ideas come from our clients.  As our President says, "Our clients are the best source for improvements; you use the system and you know what you need."
The Town of St. Marys has been a long-standing client.  The Town was our inspiration for, and designer of, our Simple Timesheets feature now available to all Timesheets clients.  This feature simplifies the grid-style Timesheet, allowing the employee to select an attendance/absence reason code from a drop down menu and record hours against the reason code without entering into the grid format.
Dorrie Brenneman, Supervisor of Payroll & Benefits at the Town of St. Marys, began a project several years ago to automate some of their HR and Payroll practices.  The end goal was to remove the excessive paper and manual processes.  Understanding their organization's needs,  Dorrie created a plan that began with launching ESS, then Timesheets and will culminate with a payroll interface. 
"We knew at the beginning that a slower, more gradual change for our employees would give us the greatest implementation success," Dorrie said.
While working with the Timesheet module, it became clear some customization was required for St. Marys to get the most out of the program.  "Our employees have as many as 10 attendance reason codes that they record hours against in a day; that doesn't include time-off request reason codes.  We found that the timesheet was just too large once we had built the Timesheet template," Dorrie explained.  "We really needed something much simpler."  Dorrie provided the HRSS development team with her ideas and a design of what she thought would work best. The team got to work; the new timesheet design was aptly named Simple Timesheets.
Dorrie engaged a test group of employees to use Simple Timesheets and is now rolling it out to the rest of the staff with a target for 100% completion this spring.  "The initial response is very positive: managers love the electronic Timesheets, and employees are generally accepting of the changes.  Simple Timesheets makes it much easier for them to enter their hours.  Our next and final step is the payroll interface; I hope to be working on that this spring as well.  We would not have been able to reach the end of this project without the Simple Timesheets in place," remarked Dorrie.
Simple timesheets is a great example of a useful enhancement developed from a client's need.  We get some of our best and most practical features that way.  They are the users – they know best what they need.
Tags:
Municipality